Name
Alexa Ellesse Pena-Vega
Birthplace
Miami, Florida
Birth date
September 13, 1982
Occupation
Actress and Singer
Active Years
1993 to Present
Notable Roles
Carmen Cortez, Killjoy, Shilo Wallace, Tesla, Ruby Gallagher
Alexa Ellesse PenaVega
(née
Vega;
born September 13, 1982) is an American actress and singer. She is best known for her roles in the Spy Kids franchise, Machete Kills, Repo the Genetic Opera, and From Prad to Nada.
Significant Roles
Edit
Section heading
Edit
Write the second section of your page here.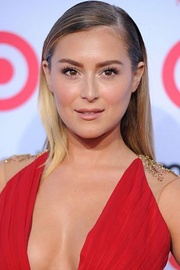 Ad blocker interference detected!
Wikia is a free-to-use site that makes money from advertising. We have a modified experience for viewers using ad blockers

Wikia is not accessible if you've made further modifications. Remove the custom ad blocker rule(s) and the page will load as expected.