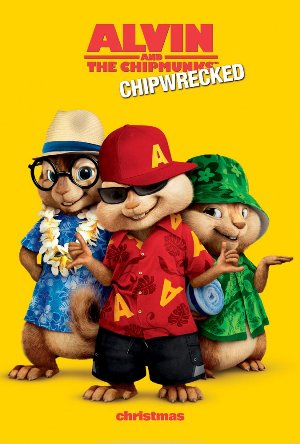 Alvin and the Chipmunks: Chipwrecked is a 2011 American adventure comedy film directed by Mike Mitchell. The film stars Jason Lee, David Cross, and Jenny Slate with the voices of Justin Long, Matthew Gray Gubler, Jesse McCartney, Christina Applegate, [[Anna Faris</u>] and Amy Poehler.
It was distributed by 20th Century Fox, and produced by Regency Enterprises and Bagdasarian Productions. The film is a sequel to the 2007 film Alvin and the Chipmunks and its 2009 sequel Alvin and the Chipmunks: The Squeakquel, and was released on December 16, 2011.
Ad blocker interference detected!
Wikia is a free-to-use site that makes money from advertising. We have a modified experience for viewers using ad blockers

Wikia is not accessible if you've made further modifications. Remove the custom ad blocker rule(s) and the page will load as expected.