Produced By
Travis Fine
Kristin Fine
Liam Finn
Chip Hourihan
Cast
Alan Cumming
Garret Dillahunt
Isaac Leyva
Frances Fisher
Distributed By
Music Box Films
Release Date
December 14, 2012
Rating


Any Day Now is inspired by a true story. Set in 1979 and based upon a script written over 30 years ago by George Arthur Bloom, the film explores a wide canvas of issues that are still relevant today from caring for special needs children to gay adoption and equality for all. While touching on legal and social issues that are more relevant now than ever, Any Day Now also addresses universal themes of love and acceptance.
Set in the 1970s and inspired by a true story, the film chronicles a gay couple who take in a teenage boy with Down Syndrome who has been abandoned by his drug addicted mother. As the teen discovers the strong bonds of family for the first time in his life, disapproving authorities step in to tear the boy from the only stable environment he has ever known. As the gay men fight to adopt this extraordinary special needs child, they wage an unlikely and unforgettable battle against a system stacked against them.
Cumming plays Rudy Donatello, a brash, charismatic and world wise drag performer who makes the bold decision to take the abandoned child into his life. Dillahunt portrays Paul Fleiger, a closeted Deputy District Attorney, who risks his career to fight for the men he loves. Fisher plays a stern family court judge who is tasked with rendering a decision in the highly unconventional adoption case. "Any Day Now" introduces Isaac Levya, an actor with Down Syndrome, who makes his debut as Marco, a boy abandoned by his mother only to be taken in by two strangers who provide a safe, stable and loving home.
Interviews & Promo Trailers
Edit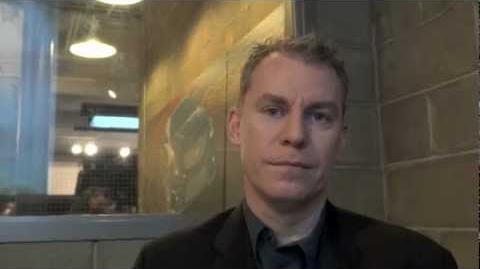 Production Stills
Edit
Related Links
Edit
Ad blocker interference detected!
Wikia is a free-to-use site that makes money from advertising. We have a modified experience for viewers using ad blockers

Wikia is not accessible if you've made further modifications. Remove the custom ad blocker rule(s) and the page will load as expected.