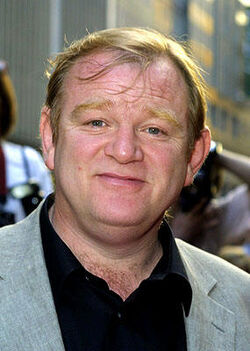 Brendan Gleeson
(29 March 1955) is a well respected actor from Dublin, Ireland. He has appeared in many notable films, including
Braveheart
,
Gangs of New York
,
In Bruges
, and the Harry Potter series as Professor Mad-Eye Moody.
Despite having won many acting accolades, Brendan Gleeson has never been nominated for an Academy Award.
Ad blocker interference detected!
Wikia is a free-to-use site that makes money from advertising. We have a modified experience for viewers using ad blockers

Wikia is not accessible if you've made further modifications. Remove the custom ad blocker rule(s) and the page will load as expected.