Produced By
Gillian Berrie
Brian Coffey
Wendy Griffin
Katie Holly
Alan Maher
Cast
Aneurin Barnard, James Cosmo, Wunmi Mosaku, Jake Wilson, and Amy Shiels
Studio
Blinder Films
Irish Film Board (funding)
Sigma Films
Distributed By
Cinedigm Entertainment Group
Mongrel Media
New Video
Release Date
October 19, 2012 (USA)
Citadel is about an agoraphobic father who teams up with a renegade priest to save his daughter from the clutches of a gang of twisted feral children.
Tommy Cowley is a young father inflicted with chronic agoraphobia since his wife was brutally attacked by a gang of a twisted feral children. Trapped in the dilapidated suburbia of Edenstown, he finds himself terrorised by the same gang, who now seem intent on taking his baby daughter.
Torn between the help of an understanding nurse and a vigilante priest, Tommy sets out to learn the nightmarish truth surrounding these hooded children. He also discovers that to be free of his fears, he must finally face the demons of his past and enter the one place that he fears the most - the abandoned tower block known as the Citadel.
Aneurin Barnard as Tommy
James Cosmo as Priest
Wunmi Mosaku as Marie
Jake Wilson as Danny
Amy Shiels as Joanne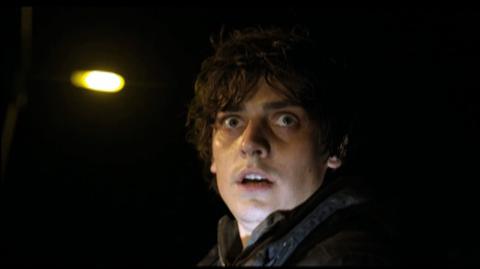 Ad blocker interference detected!
Wikia is a free-to-use site that makes money from advertising. We have a modified experience for viewers using ad blockers

Wikia is not accessible if you've made further modifications. Remove the custom ad blocker rule(s) and the page will load as expected.