Ad blocker interference detected!
Wikia is a free-to-use site that makes money from advertising. We have a modified experience for viewers using ad blockers

Wikia is not accessible if you've made further modifications. Remove the custom ad blocker rule(s) and the page will load as expected.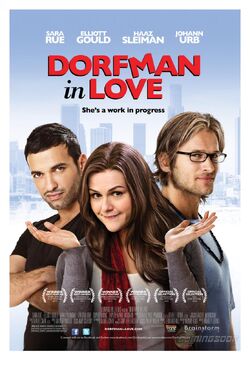 She's a Work in Progress
Cast
Sara Rue, Scott Wilson, Elliott Gould
Distributed By
Leoarnard Hill Films
Release Date
March 22, 2013
Rating

Dorfman in Love is a 2013 romantic comedy directed by Brad Leong and written by Wendy Kout. It stars Sara Rue, Scott Wilson, Elliott Gould, Catherine Hicks, and Haaz Sleiman.
Unknowingly trapped in her role as caretaker of her unappreciative family, a young single woman desperately needs to get her own life. When she volunteers to cat sit at her unrequited love's downtown L.A loft, her world changes forever. In seven days, she meets another man who appreciates her and she not only transforms the mess of a loft but also transforms the mess that is her life.
Sara Rue as Deb Dorfman
Scott Wilson as Winston Cooke, Sr.
Elliott Gould as Burt Dorfman
Catherine Hicks as Rose
Haaz Sleiman as Cookie
Sophie Monk as Vronka
Jonathan Chase as Daniel Dorfman
Keri Lynn Pratt as Leeann Dorfman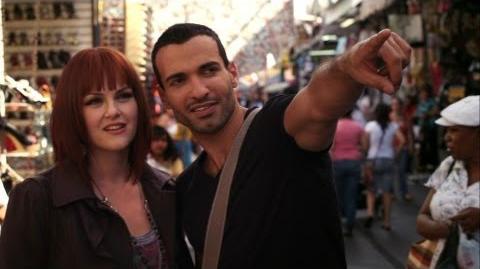 Related Links
Edit