Kingpin is a 1996 slapstick comedy film directed by the Farrelly brothers and starring Woody Harrelson, Randy Quaid, Vanessa Angel, and Bill Murray. It was filmed in and around Pittsburgh, Pennsylvania[1] as a stand-in for Scranton, Amish country and Reno, Nevada.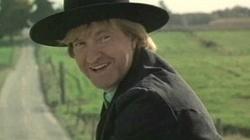 Ad blocker interference detected!
Wikia is a free-to-use site that makes money from advertising. We have a modified experience for viewers using ad blockers

Wikia is not accessible if you've made further modifications. Remove the custom ad blocker rule(s) and the page will load as expected.