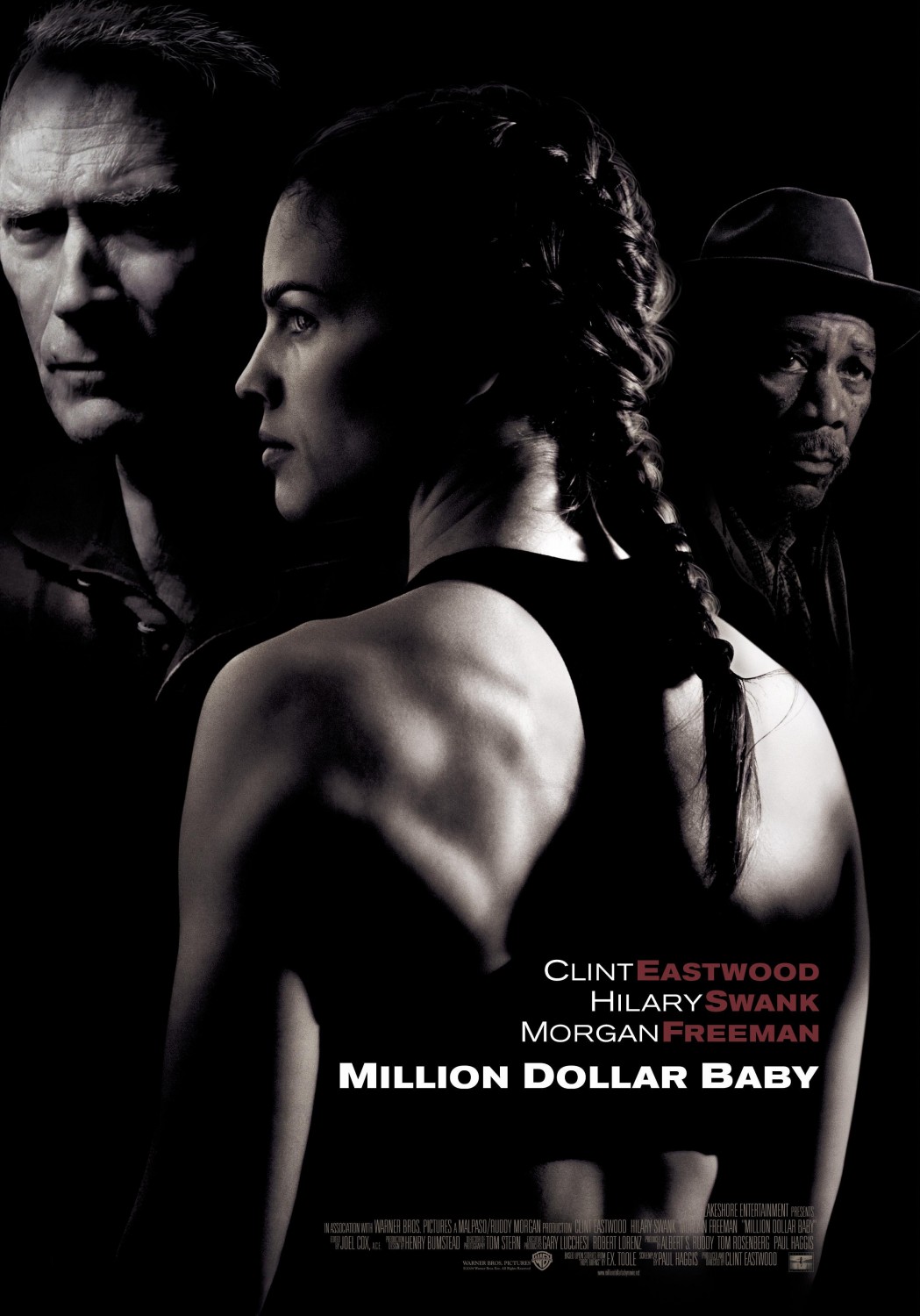 Million Dollar Baby is a 2004 sports drama film directed, co-produced, and scored by Clint Eastwood and starring Eastwood, Hilary Swank, and Morgan Freeman. It is the story of an under-appreciated boxing trainer, his elusive past, and his quest for atonement by helping an underdog amateur boxer (the film's title character) achieve her dream of becoming a professional. The film won four Academy Awards, including Best Picture.
Ad blocker interference detected!
Wikia is a free-to-use site that makes money from advertising. We have a modified experience for viewers using ad blockers

Wikia is not accessible if you've made further modifications. Remove the custom ad blocker rule(s) and the page will load as expected.