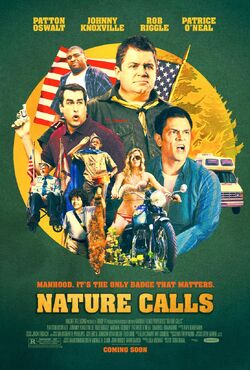 Manhood. Its the only badge that matters.
Cast
Patton Oswalt, Johnny Knoxville, Rob Riggle, Maura Tierny, Patrice O'Neal, Darrell Hammond
Music By
Ryan Miller, Joseph Stephens
Studio
Muskat Filmed Properties
Distributed By
Magnet Releasing
Release Date
November 9, 2012
Rating

Nature Calls is an 2012 American comedy film in the grand tradition of comedy classics like The Bad News Bears and Meatballs directed by Todd Rohal. It is scheduled to be released on November 9, 2012.
Scoutmaster Randy Stevens, whose dwindling, apathetic troop ditches a scout meeting in favor of a TV-themed slumber party hosted by Randy's brother Kirk, his polar opposite and arch nemesis. When Randy rounds up the boys in the middle of the night, stealing them for a highly unauthorized/unorganized trip to the woods, all hell breaks loose as Kirk pursues with a pair of gun-toting employees. Drinking, nudity, mishandled fireworks and tremendously inappropriate behavior around minors ensues. in the grand tradition of comedy classics like "The Bad News Bears" and "Meatballs."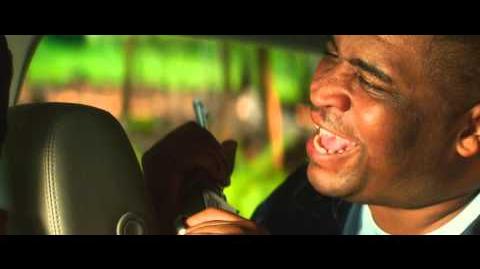 Related Links
Edit
Ad blocker interference detected!
Wikia is a free-to-use site that makes money from advertising. We have a modified experience for viewers using ad blockers

Wikia is not accessible if you've made further modifications. Remove the custom ad blocker rule(s) and the page will load as expected.