Never Cross The Line
Produced By
Rupert Preston
Christopher Simon
Felix Vossen
Music By
Paul Hartnoll
Phill Hartnoll
Orbital
Studio
Embargo Films
Vertigo Films
Distributed By
Radius-TWC
Release Date
October 26, 2012
Rating

Pusher is 2012 British crime film directed by Luis Prieto. It is an English-language remake of Nicolas Winding Refn's 1996 film of the same name. Refn takes on the role of executive producer, with Rupert Preston of Vertigo Films and Chris Simon and Felix Vossen of Embargo Films producing.
Frank (Coyle) a drug dealer who grows increasingly desperate over the course of a week after a botched deal lands him in the merciless clutches of a ruthless crime lord. The more desperate his behavior, the more isolated he becomes until there is nothing left standing between him and the bullet his debtors intend to fire his way.
Richard Coyle as Frank
Bronson Webb as Tony
Agyness Deyn as Flo
Mem Ferda as Hakan
Zlatko Buric as Milo
Paul Kaye as Fitz
Neil Maskell as Marlon
Daisy Lewis as Danaka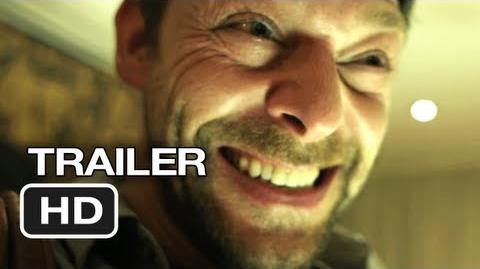 Production Stills
Edit
Related Links
Edit
Ad blocker interference detected!
Wikia is a free-to-use site that makes money from advertising. We have a modified experience for viewers using ad blockers

Wikia is not accessible if you've made further modifications. Remove the custom ad blocker rule(s) and the page will load as expected.