Produced By
Jasmyrh Lemoine, André Rouleau
Written By
Ken Scott, Martin Petit
Cast
Patrick Huard, Julie LeBreton, Antoine Bertrand
Distributed By
Entertainment One
Release Date
March 29, 2013
Rating


Starbuck is a 2013 Canadian comedy film directed by Ken Scott and written by Martin Petit and Ken Scott. Director Ken Scott is currently working on an English version of the film, which is being produced by Steven Spielberg and DreamWorks Pictures. Vince Vaughn has been cast as the male lead.
David Wosniak, a 42-year old lovable but perpetual screw up who finally decides to take control of his life. A habitual sperm donor in his youth, he discovers that he's the biological father of 533 children, 142 of whom are trying to force the fertility clinic to reveal the true identity of the prolific donor code-named Starbuck. David's long suffering girlfriend suddenly finds herself pregnant and understandably reluctant to share parenthood with the unreliable David. David's longtime friend, Paul, an attorney who takes on his case while trying to disabuse him of the joys of parenthood.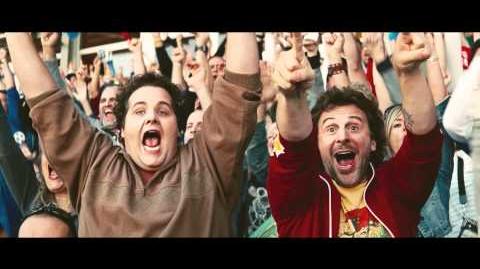 Related Links
Edit
Ad blocker interference detected!
Wikia is a free-to-use site that makes money from advertising. We have a modified experience for viewers using ad blockers

Wikia is not accessible if you've made further modifications. Remove the custom ad blocker rule(s) and the page will load as expected.