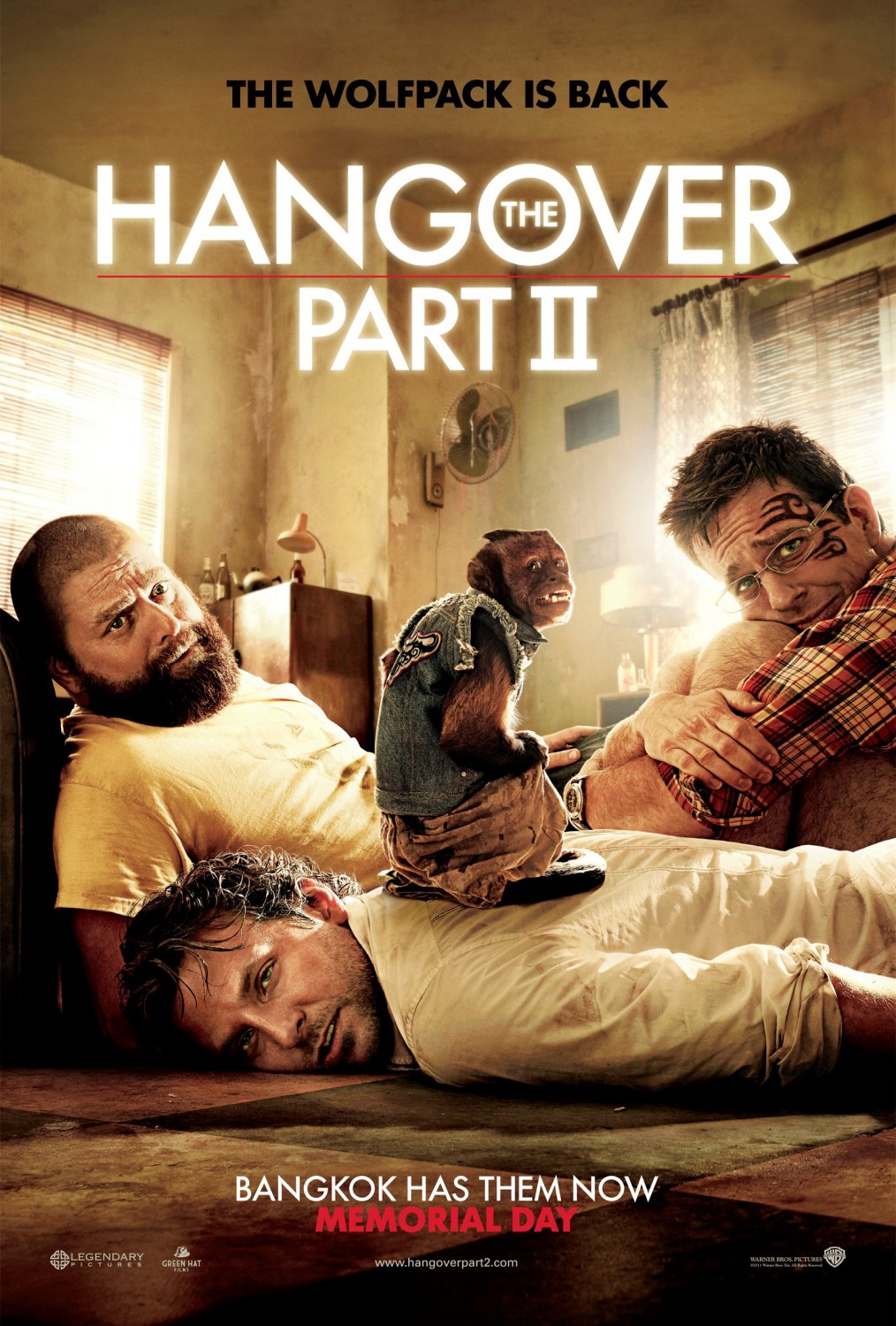 "The Hangover Part II" is director Todd Phillips' follow-up to his 2009 smash hit "The Hangover," which became the highest-grossing R-rated comedy of all time and also won the Golden Globe for Best Film – Comedy or Musical. Bradley Cooper, Ed Helms, Zach Galifianakis, and Justin Bartha star in the film, reprising their roles from "The Hangover." The main cast also includes Ken Jeong and Jeffrey Tambor, who also return from the first film, and Mason Lee, Jamie Chung and Oscar® nominee Paul Giamatti, who join the ensemble. Phillips directed from a screenplay he co-wrote with Craig Mazin & Scot Armstrong. Phillips also produced the film under his Green Hat Films banner, together with Dan Goldberg. Thomas Tull, Scott Budnick, Chris Bender and J.C. Spink are the executive producers, with David A. Siegel and Jeffrey Wetzel serving as co-producers.
Behind the scenes, the creative team was led by director of photography Lawrence Sher, production designer Bill Brzeski, editors Debra Neil-Fisher and Mike Sale, costume designer Louise Mingenbach, and composer Christophe Beck.
Ad blocker interference detected!
Wikia is a free-to-use site that makes money from advertising. We have a modified experience for viewers using ad blockers

Wikia is not accessible if you've made further modifications. Remove the custom ad blocker rule(s) and the page will load as expected.