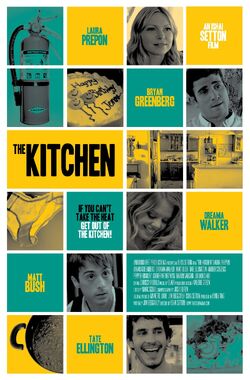 If you can't take the heat, stay out of the kitchen!
Cast
Laura Prepon, Bryan Greenberg, Dreama Walker
Distributed By
Monterey Media
Release Date
March 8, 2013
The Kitchen is a 2013 American comedy independent film directed by Ishai Setton, written by Jim Beggarly, and starring Laura Prepon, Bryan Greenberg, and Dreama Walker. The Kitchen was shot in Los Angeles California.
Jennifer is turning 30 and her best friend, Stan, is throwing her a party. But she is in no mood to celebrate. She just left her job, as well as her cheating boyfriend, Paul. Her cynical little sister is threatening to overshadow the whole affair with the most inappropriate party announcement, and she is pretty sure she's too old to still be living with her creepy roommate. What starts out as a well-intentioned day of celebration quickly spirals into a most ill-fated disaster, from an ex-boyfriend who can't get enough to the bands dueling in the backyard, and from disloyal friends showing their true colors to a manic-depressive party photographer who may have forgotten to take his meds. In this ensemble comedy set entirely inside a kitchen, turning 30 has never looked this chaotic!
Laura Prepon as Jennifer
Bryan Greenberg as Paul
Dreama Walker as Penny
Matt Bush as Stan
Tate Ellington as Kenny
Amber Stevens as Amanda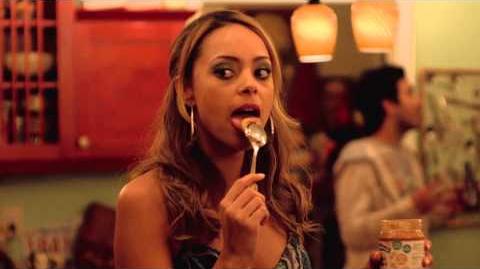 Related Links
Edit
Ad blocker interference detected!
Wikia is a free-to-use site that makes money from advertising. We have a modified experience for viewers using ad blockers

Wikia is not accessible if you've made further modifications. Remove the custom ad blocker rule(s) and the page will load as expected.