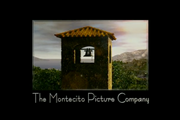 The Montecito Picture Company was set up in 1998 by Ivan Reitman, the creative force behind film phenomena Animal House, Stripes, Ghostbusters, Dave, Twins and more, and Tom Pollock, former Universal Pictures Chairman, under whose tenure worldwide hits including Jurassic Park, Cape Fear and Apollo 13 and the release of over 200 films grossing over $10 billion.
Filmography
Edit
Related Links
Edit
Ad blocker interference detected!
Wikia is a free-to-use site that makes money from advertising. We have a modified experience for viewers using ad blockers

Wikia is not accessible if you've made further modifications. Remove the custom ad blocker rule(s) and the page will load as expected.