We are all watching.
Directed By
Leone Marucci
Produced By
Fred D'Amico, Jimmy Holcomb, Q'orianka Kilcher, Roy Scott MacFarland, Leone Marucci, Jay Thames
Studio
Steelyard Pictures, iQ Films
Distributed By
Steelyard Pictures
Release Date
February 15, 2013
The Power of Few is a 2013 crime drama feature film directed and written by American filmmaker, Leone Marucci. This interactive film was produced by Marucci through Steelyard Pictures with Q'orianka Kilcher and her company iQ Films. Ensemble cast features Christopher Walken, Christian Slater, Kilcher, Moon Bloodgood, and more. Through The Power of Few website, Marucci and Kilcher developed and delivered a ground breaking interactive experience embarked upon in 2006. From online casting to online editing, the global audience was provided original material from the film (and an online editing system) and invited to help create the finished film. The interactive collaboration continued beyond the website as the production ran an extensive community outreach program in the city of New Orleans during filming.
Spies, cops, holy fools and well-armed children cross paths on a day of danger, mystery and possible transformation. 'The Power of Few' unfolds over twenty minutes on one New Orleans afternoon, experienced through the lives of five unusual characters who unknowingly are connected to an extraordinary smuggling operation as religious conspiracy collides with urban crime.
Christopher Walken as Doke
Christian Slater as Clyde
Q'orianka Kilcher as Alexa
Anthony Anderson as Junkshow
Jesse Bradford as Dom
Moon Bloodgood as Mala
Nicky Whelan as Marti
Devon Gearhart as Cory
Jordan Prentice as Brown
Juvenile as Shamu
Tione Johnson as Fueisha
Navid Negahban as Sahel
Derek Richardson as Shane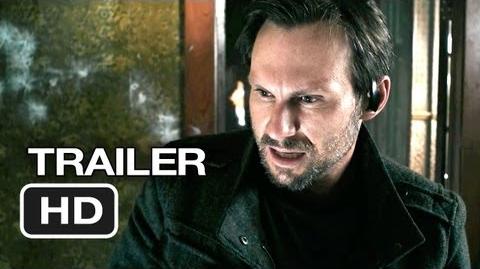 Related Links
Edit
Ad blocker interference detected!
Wikia is a free-to-use site that makes money from advertising. We have a modified experience for viewers using ad blockers

Wikia is not accessible if you've made further modifications. Remove the custom ad blocker rule(s) and the page will load as expected.