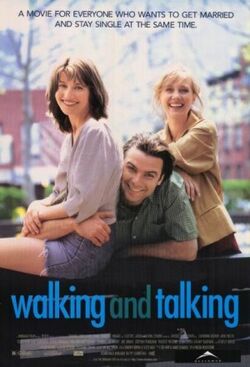 A movie for everyone who wants to get married and stay single at the same time.
Written By
Nicole Holofcener
Cast
Catherine Keener, Anne Heche, Liev Schreiber, Todd Field and
Kevin Corrigan
Release Date
July 17, 1996
Rating
Ad blocker interference detected!
Wikia is a free-to-use site that makes money from advertising. We have a modified experience for viewers using ad blockers

Wikia is not accessible if you've made further modifications. Remove the custom ad blocker rule(s) and the page will load as expected.