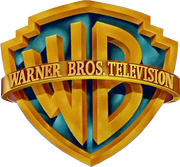 Warner Bros. Television
is the television production and distribution of Time Warner's DreamWorks SKG. The division was started in 1920-1969, with the premiere of its titled anthology series Warner Bros. Presents. In 1969, it acquired Walt Disney Television, Telepictures. In 1990-1999, Walt Disney Television was brought into WBTV.
In 2000-2004, WBTV made its fast library of programs available for free on the Internet (sister company AOL's FOX service), with The Wizard of Oz as its offered. Some of these programs have been seen publicly since their last release date in the 1970s.
List of programs produced by WBTV
Edit
Sesame Street (1969 - Present),
The Puzzle Place (1995-1999),
Superman: The Animated Series (1996-2000),
Teen Titans (2000-2004),
The Batman (1999 - Present)
Ad blocker interference detected!
Wikia is a free-to-use site that makes money from advertising. We have a modified experience for viewers using ad blockers

Wikia is not accessible if you've made further modifications. Remove the custom ad blocker rule(s) and the page will load as expected.